Pool Party for two. Summer break is definitely a teacher perk. This afternoon Elizabeth & I went for a swim and relaxed on these cool pretzel & ice cream sandwich floaties.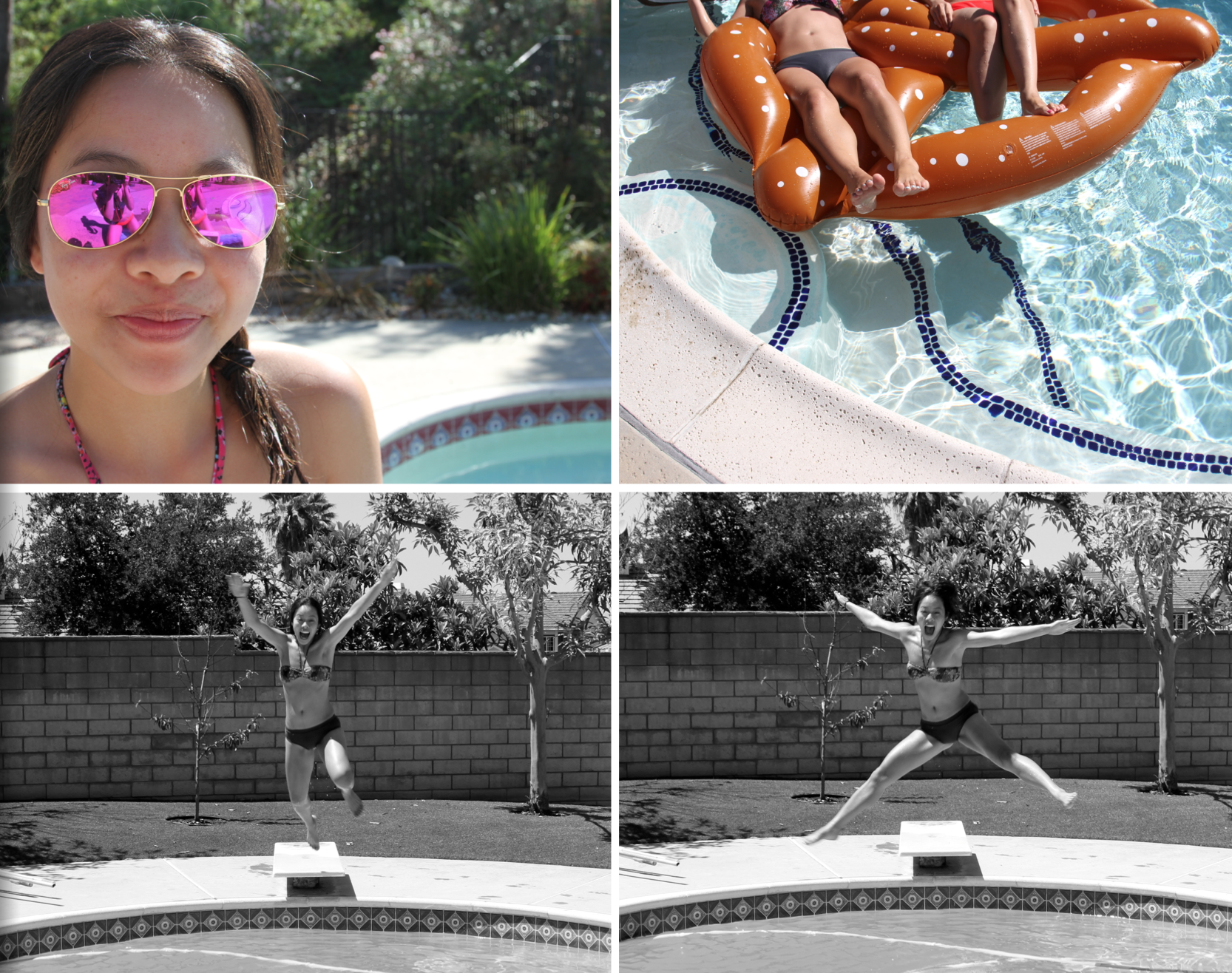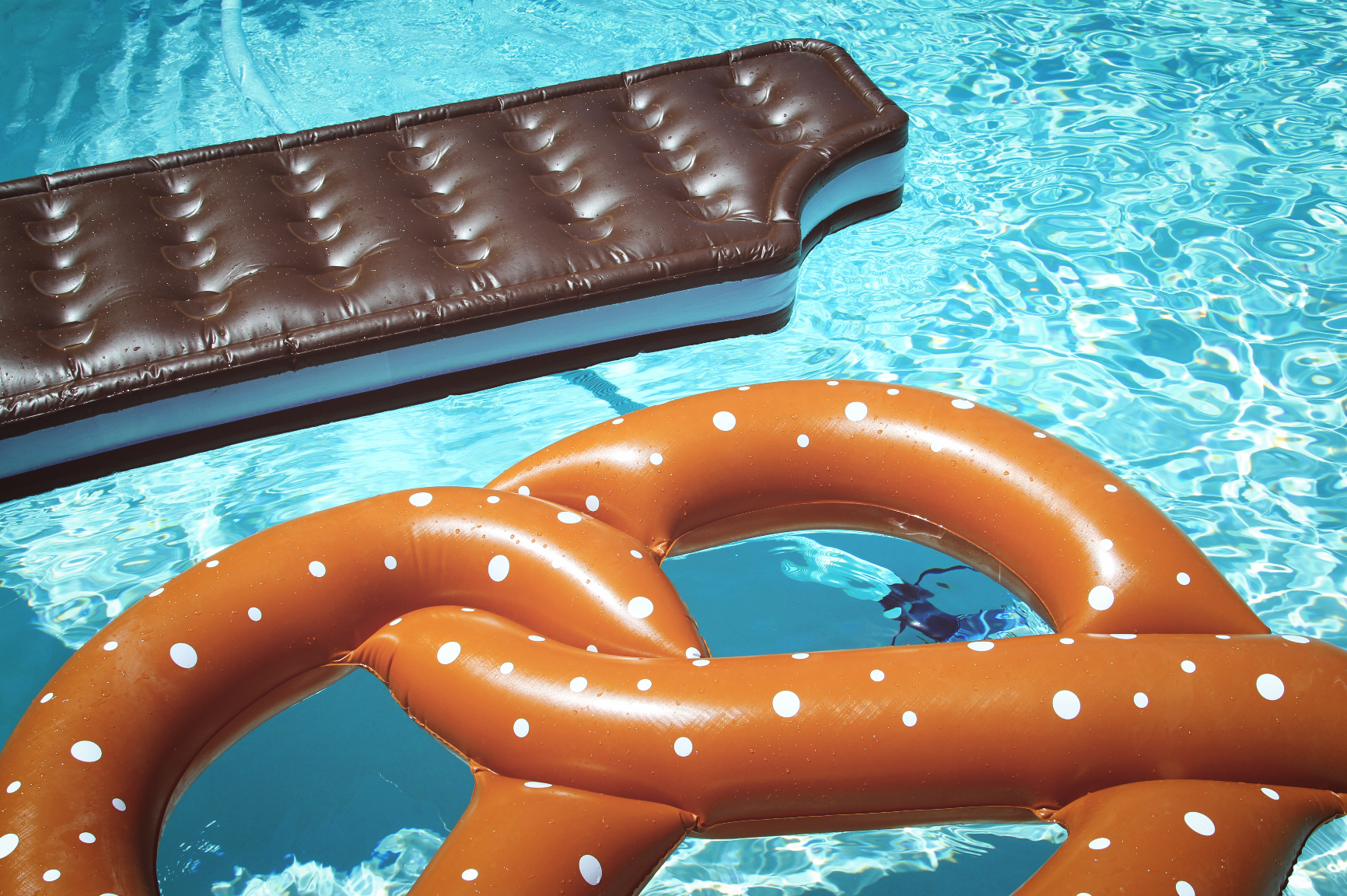 Elizabeth also taught me how to make these awesome paper flowers from her class with Handmade By Sarah Kim. Can you say wedding decorations? We are definitely not experts in paper flower making.. But, if you are interested in learning how to make these flowers, check out Handmade by Sarah Kim's website for class details and other amazing products.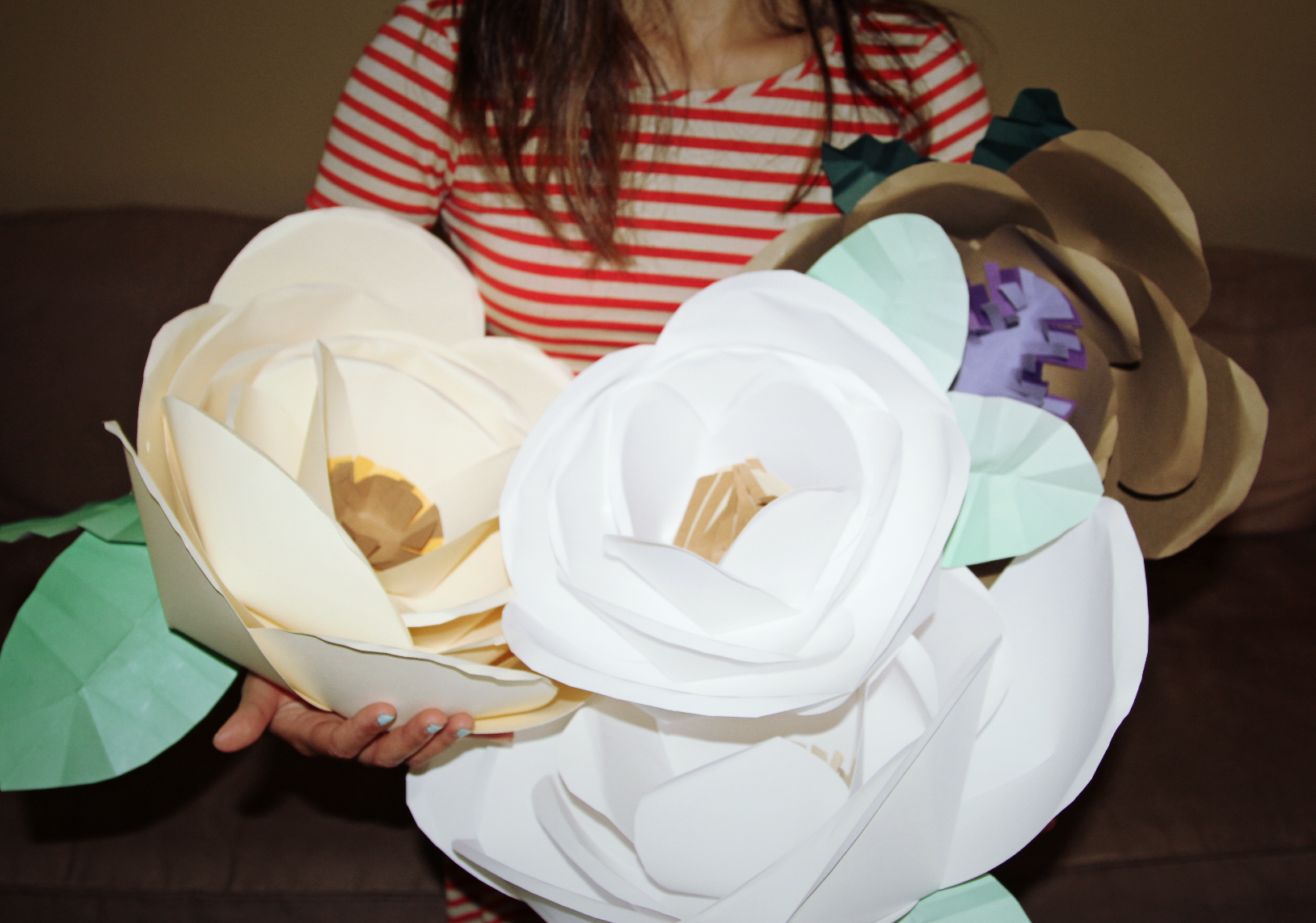 P.S. Eat Hot Cheetos with chopstivk. It's one of those things that would just make your snacking life easier.
Goodnight, sleep well.